Are you already thinking about what kind of Christmas tree you are getting this year? Come and visit Birchen Grove Garden Centre and get inspired! Birchen Grove Garden Centre has a wide range of Christmas trees, including the popular Nordmann Fir. This particular Christmas tree is the most famous tree in Europe. During the holiday season, the Nordmann Fir will get you in the Christmas mood, for sure! We love the Nordmann Fir for many reasons. Why should you buy a Nordmann Fir Christmas tree at Birchen Grove Garden Centre this year? Find out!
Tips for a beautiful Nordmann Fir Christmas Tree
The Nordmann Fir is favoured for its long-lasting beauty. The attractive foliage helps you create Christmas magic during the cold, winter times. The Nordmann Fir is a tree that's suitable for every interior. Birchen Grove Garden Centre sells Normann trees in various sizes. Keep your Christmas tree (no matter what kind) beautiful with theses three tips:
Keep your tree watered.
Keep the Christmas tree away from heat sources.
Let the tree acclimate to the warm climate in a shed before you move it into your living room.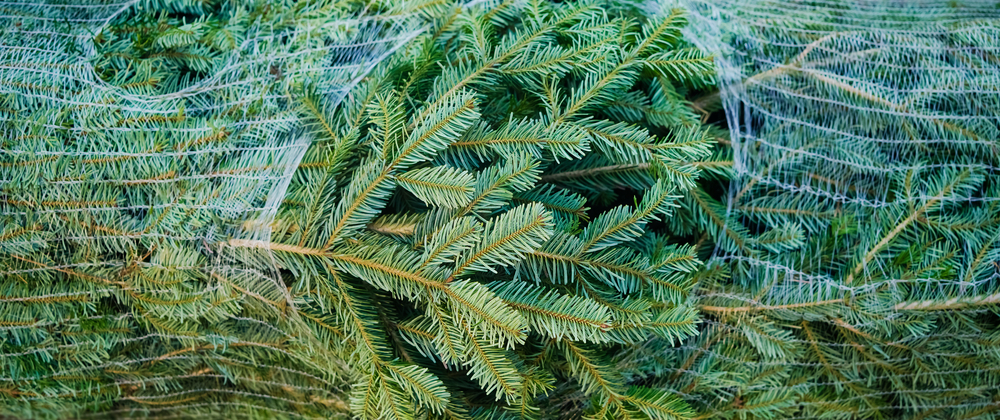 Soft needles of the Nordmann Fir Christmas Tree
Don't be afraid of shedding needles: the soft needles from this Christmas tree will remain beautiful during the entire holiday season. If you start decorating your Nordmann Fir Christmas tree, you will be glad you chose this particular tree as a Christmas tree. The needles of the Nordmann Fir are softer than other Christmas trees' needles; which makes decorating easier!
No allergies with the Nordmann Fir Christmas Tree
The Nordmann Fir has become an excellent choice for families where sensitivity or allergies to the iconic Christmas tree scent is a concern. The Nordmann Fir lacks aroma. If you are looking for a tree that comes with a strong scent, buy a balsam or Douglas Fir. Of course, there is also the possibility to add the Christmas aroma to your house with a scented spray.
Buy a Nordmann Fir Christmas Tree at Birchen Grove
Are you looking for a Christmas tree that holds on to its needles very well? Pick the Nordmann Fir Christmas tree! Get your Nordman Fir Christmas tree now at Birchen Grove Garden Centre in Birchen Grove. There is always a tree that fits your needs. Do you need more information about the Nordmann Fir tree, or do you have any questions? Feel free to ask the staff for advice in our garden centre. Are you looking for Christmas decorations and Christmas lights? Our garden centre is packed with the best Christmas goods, visit us in Birchen Grove and get in the Christmas spirit! We can't wait to help you get the most beautiful Christmas tree you've ever had. We look forward to welcoming you soon! Please contact us if you need more information or have any questions.